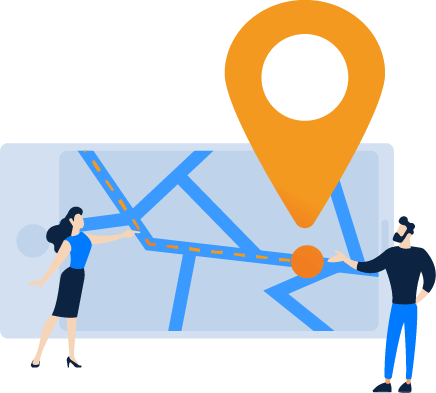 1. When will I get my tracking number?
Your tracking number will only be available when your order has been shipped, this usually takes between 5 – 7 business days after production. The tracking number may not update on the shipping company's website. We advise you to wait another 5-7 business days for shipping details to be updated on the tracking site.
You will receive an email with the title "Order #MM…. which contains your tracking link. If you missed this email, you can track your order here or chat with us.
2. How do I track my order?
Option 1: Click Tracking Order page and provide your order information to check the order status.
Option 2: Check your fulfilled confirmation email to get the tracking number. You can check the tracking details with that.
Note: If you can't track your order, please kindly recheck your Email, your Order ID or contact us to support.

3. Why has the tracking status not been updated? What should I do?
Tracking information may not be updated immediately for some reasons, such as:
– The tracking number has just been created. After being sent out, your tracking number will need up to 7 days to be updated due to delays between the scanning process and the website's updates
– The package may not be scanned until it reaches the regional hub near the destination.
– The package is in transit between the origin and the destination country. Once the package leaves the origin country the tracking information will not be updated until it reaches the destination country.
– The package arrived at the destination country. With international shipping, once the package lands in your country (destination), the tracking link will stop updating but it does not affect the delivery process.
However, if your tracking status has not been updated for over 10 days, please contact us to be supported right away.